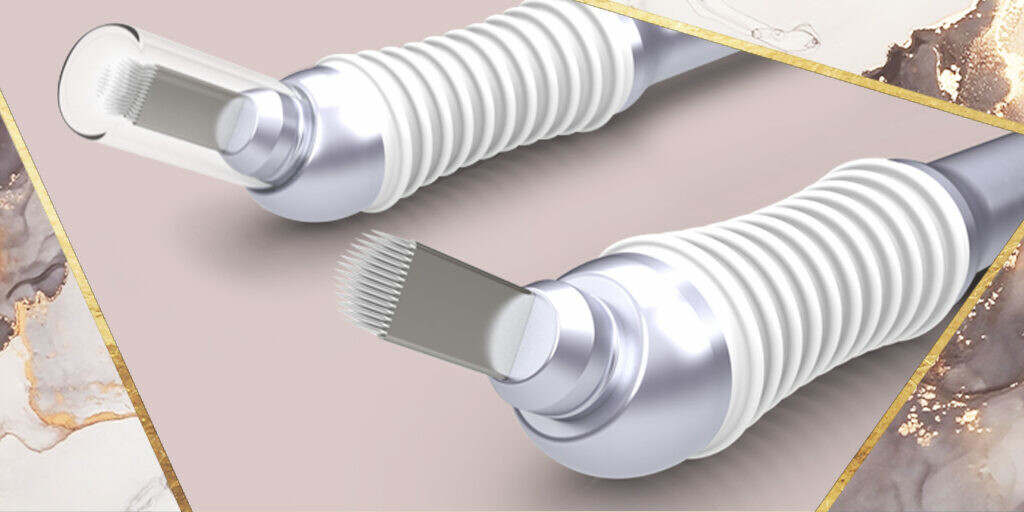 Best microblading pigment for oily skin
Microblading on clients with an oily skin type has long been a controversial topic in the PMU industry. The oils produced by the client's skin mean that pigment will begin breaking down and fading considerably sooner than on a client with normal to dry skin. As a result, those with oily skin types are likely to need more regular colour boost appointments to maintain their results. The hairstrokes may also expand or blur slightly on the skin compared to hairstrokes on other clients which usually appear sharper.
Most artists would suggest that the client consider machine work or combination brows as an alternative, as they are likely to get much longer-lasting results through micropigmentation than with microblading. However, a big part of being a PMU artist is working with your client and taking their preferences into consideration.
If you have fully explained the possible outcome and the client still has their heart set on microblading, it is important to learn which products will work best and help get the most out of their treatment.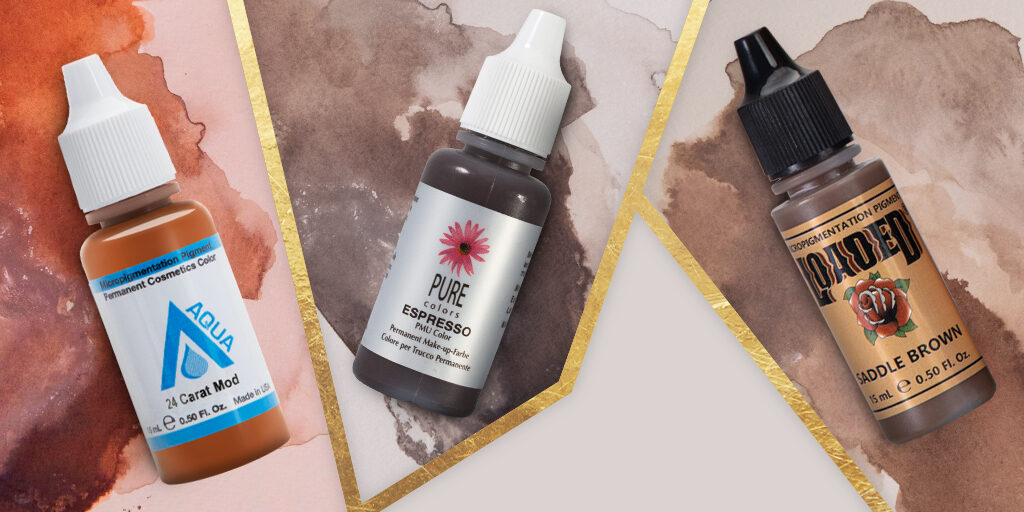 Pigments for oily skin
When it comes to pigments, it is recommended to use a water-based formula only on clients with oily skin, to reduce the risk of pigment spreading and hair strokes expanding.
This is due to water-based pigments being faster drying than glycerine based, which helps with retention in the client's skin. Due to their fast-drying nature, they may be tricky to use on dry skin, but the existing moisture in oily skin creates a perfect canvas.
Below are some of the high-quality water-based pigments available at Killer Beauty:
This water-based collection is highly concentrated with a smooth, stable consistency which is easy to apply. These pigments have been designed to repel intercellular secretion, meaning they have been specially designed to reduce the risk of hairstrokes spreading or blurring once healed in the skin.
As the name suggests, these pigments are a water-formulation with high pigment density for vivid, true to colour healed results. The smooth, creamy consistency creates an easy application during treatment and the huge shade range means there is a pigment to suit any client.
Micro Edge by Li Pigments
This collection has been designed and formulated exclusively for microblading only and are a must-have in any microblading artist's kit. High saturation of this pigment ensures vivid, crisp results and these pre-neutralised shades will not be diluted and blurred by any bodily fluids they encounter during the procedure.
These water-based pigments are double-concentrated for easier application and most importantly, to reduce pigment dispersal under the skin. Like the Li Pigments, the fast-drying formula works perfectly with oily skin and aims to reduce any loss of sharpness in the microblading strokes.
As well as opting for reputable water-based products, there are some other ways you can help these clients achieve the best results possible:
Microblading healing and aftercare for oily skin
Whether you opt for wet or dry healing will depend on your training, preference and experience but following aftercare advice is always essential for any client to get the most out of their treatment. This is even more paramount with oily skin if the client wishes to retain pigment for as long as possible and avoid blurring of hairstrokes. Failure to follow aftercare advice could result in excess pigment loss through scabbing or water on the area.
Clients with oily skin may also use skincare products to combat this, including retinols, acids, or vitamin C. It is crucial that your client avoids the brow area when using any products including these ingredients, as these could loosen the pigment further and cause more premature fading.
Microblading oily skin
Some microblading artists suggest creating fewer hair strokes when working on oily skin, as well as spacing them out as to prevent them from dispersing into one another if they do expand.
Dense hairstrokes placed closed together can result in them combining, completely losing the original shape so this should be avoided on oily skin.
If hair strokes are too spaced out, more can always be added at top up (if they have not expanded too much from the first treatment) but it is advisable to err on the side of caution initially.
There we have it, our go-to products and handy tips that are essential if you choose to microblade on clients with oily skin!
These should help your client retain pigment for longer and prevent blurring or widening of hair strokes as much as possible. However, results can still vary from client-to-client.
The most important thing is that your client fully understands how their skin type will most likely react to the treatment and that earlier colour boost appointments are always an option if needed.