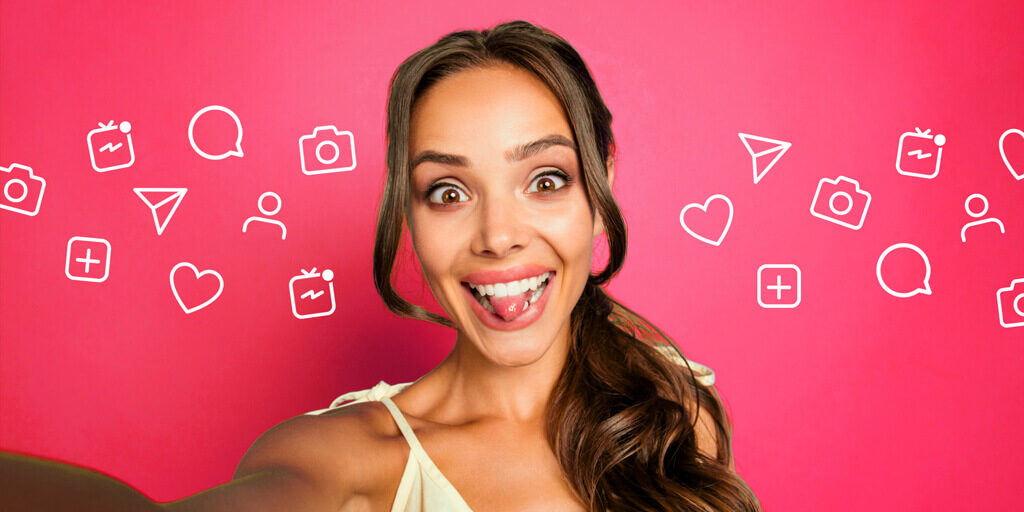 How can I promote my permanent makeup?
The good news is that you don't need to be a marketing expert or spend lots of money to promote your permanent makeup business. Thanks to social media and advances in technology, permanent makeup artists now have the tools to promote their work literally in the palm of their hand!
Below are 7 ways you can promote your permanent make up services and grow your client base and business into the success you want it to be.
1. Build your portfolio
2. Utilise social media platforms
3. Encourage clients to leave reviews
4. Build relationships with clients
5. Use competitions, discounts and referrals to attract new clients
6. Be professional
7. Network!
1. Build your portfolio
Established permanent makeup artists will have years of work to show potential clients but newly qualified artists sadly don't have that luxury. Building up your portfolio with photographs and videos is a great way to show future clients the quality of your work and what results they can expect from a treatment with you. You could be the most qualified artist in the world, but it is unlikely that a client will commit to a treatment without seeing some of your portfolio first!
Many artists starting out will initially offer discounted treatments in order to attract clients and to help them build up their library of work. It is important to take photographs in good lighting with a good quality camera (with your client's consent!) to produce images which look clear and professional. Before and after photos are an effective tool to use and really showcase the transformative power of PMU.
The more of your work someone can see, the more likely they are to trust you with their face!
2. Utilise social media platforms
We are so fortunate this day in age to have social media platforms to promote services and small businesses. Not only are they free to use, but you can reach thousands of people and you don't need any professional qualifications to do so! It also provides you with the opportunity to interact with clients and really give your business an image and a voice.
If you are newly qualified permanent makeup artist, creating a business account on Facebook, Instagram and Twitter is the best place to start. You don't need a degree in marketing to run a successful page, but looking at other similar pages can help you gauge what works well. Social media is a fantastic way to share your work, details of special offers and answer any questions.
Make sure the pages are informative and have all the details a potential client would need: location, prices, pre-treatment care, aftercare, how they can book a consultation and where they can contact you. If a client can't find the information they are looking for on your page, they could just exit the page rather than messaging you to wait and find out.
Try to reply to any messages you do get as soon as possible and remember to be polite, friendly and professional. Don't forget that you are representing your services or your business in every interaction you have.
Many platforms such as Instagram and Facebook also offer the chance to set up an online booking system. This is perfect for clients to check availability or make appointments even when you are not immediately available to respond.
You may wish to invest in a professional website once you are more established but for beginners, social media is a good place to start without spending lots of money. Try to post consistently and measure your engagement to track what followers like and don't like. Be creative and have fun building your brand!
3. Encourage clients to leave reviews
Positive online word of mouth reviews and testimonials can be extremely helpful in attracting new clients – they show that existing clients were happy with their treatment and want to recommend you as a reputable PMU artist. Try and follow up with clients after treatment to ask how their results are healing or politely request that they leave a review on your social media pages.
Share any positive reviews across your social media channels and don't forget to thank clients for their feedback, they are doing you a massive favour!
4. Build relationships with clients
If someone is trusting you to perform a treatment on their face, it's important to build a good relationship with them. An in-depth consultation before a treatment is key to understanding what the client wants and if you can help them achieve that. Providing aftercare advice will help the client get the best out of their treatment and avoid any nasty surprises during the healing process. Try to be available to be contacted at any time with questions or concerns – business cards with your phone number can be given to clients at the end of an appointment to reassure them that they can reach you.
Top-up or refresh appointments give you the opportunity to change anything the client isn't happy with and following up with your client in the weeks following treatment will help them feel valued and in safe hands.
5. Use competitions, discounts & referrals
Social media competitions are a positive way to attract new followers and potential clients. Those entering by sharing your page will help a wider audience see your services and boost your engagement. Discounts and special offers are also helpful to draw in clients, especially when you are just starting out.
Referral schemes are a great way for clients to recommend you to others and receive discounts or 'bring a friend' deals could be both cost effective and provide extra support for any nervous clients. Loyalty cards can act as a thank you to returning clients and gift cards can be a fun present for someone, particularly around the holidays.
6. Be professional
This applies to your social media marketing and your face to face interaction with clients. Take a minute to spell check your social media posts and replies, making sure nothing is missed and it is promoting the right image for your business. If you receive a negative interaction, try to speak with that person directly to find out more. If they are a client who underwent a treatment, try and understand what the problem is and how you can fix it and hopefully repair the relationship.
Ensure your treatment space is tidy, professional and meets hygiene standards. Make sure you have everything you need to carry out a safe treatment on every client and dispose of all clinical waste as instructed in your training. If you need help with something or you are unsure, don't be afraid to reach out to your trainer or training school to ask some questions.
Be prepared to answer any questions about your qualifications, training or insurance that a client may have – they are just checking that the person working on their face is doing so in the safest possible way!
7. Network
Social media is not only a useful tool to interact with clients but with other PMU artists too. Showing your support to other artists and small businesses by liking, sharing and commenting costs nothing and many will be grateful and even return the favour.
Tag the brands you use in your work as many brands share artist's photos on their social media accounts, bringing your work to a wider audience. Permanent makeup events and conferences are also an amazing way to learn new techniques, hear from industry experts and meet other artists. You might even make lifelong friends in the industry!
These are just a few tips to help kick start the promotion of your permanent makeup services if you are newly qualified or just starting out! The most important things to remember when you are promoting your business are to be patient, be professional, be consistent and have fun.