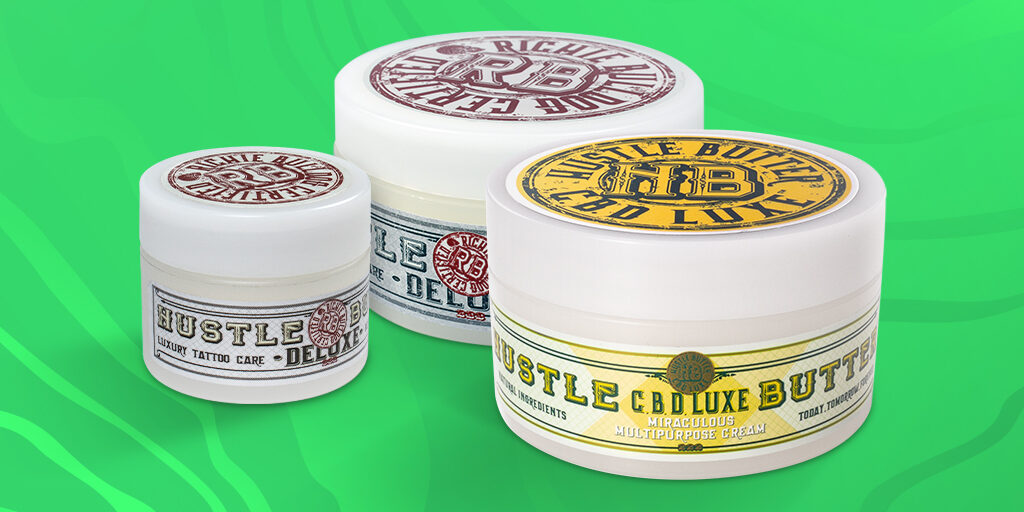 Hustle Butter Deluxe - An Overview
Since exploding on to the tattoo scene, Hustle Butter has also become a staple in so many permanent makeup artist's kits due to its skin benefits and multiple uses, so in today's blog, we are going to tell you everything you need to know about Hustle Butter Deluxe!
Traditionally designed for tattoo care, Hustle Butter is a 100% natural, 100% organic, vegan-friendly alternative to petroleum-based products like Vaseline.
As with the tattoo procedure, Hustle Butter can be used for multiple different purposes during the PMU process - making it a really convenient product to have in your stock.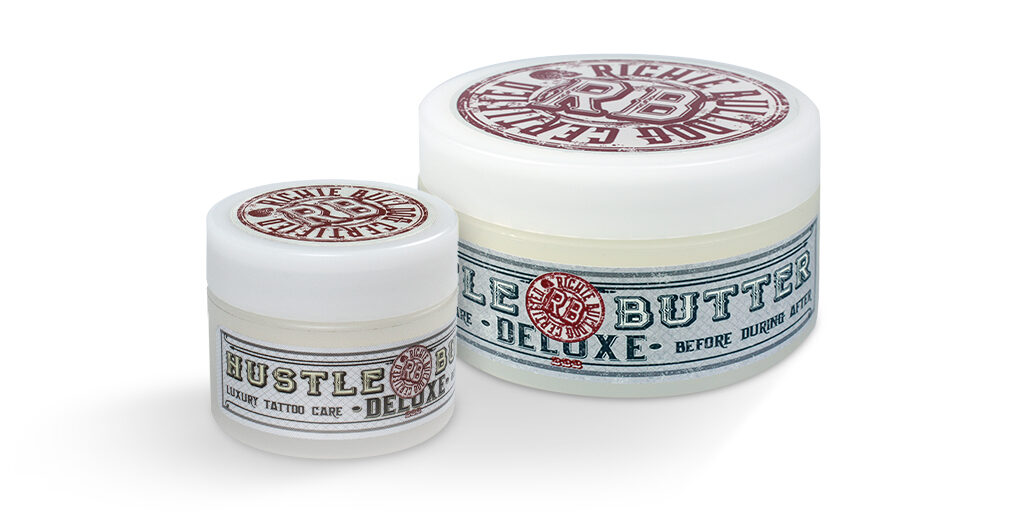 What is in Hustle Butter Deluxe?
As stated above, Hustle Butter itself is 100% organic and 100% natural – meaning it is free from any harsh chemicals and is much kinder to the skin in comparison to petroleum-based products.
The complete vegan-friendly and cruelty-free formula contains:
· Coconut
· Papaya
· Shea, mango & aloe butters
· Sunflower and rice bran oils
· Green tea
· Vitamin E complex
· Mint arvensis essential oil
· Rosemary Oleoresin
How can Hustle Butter Deluxe be applied?
The famous tag line of the brand is Before, During and After which sums up the product's uses pretty clearly!
Before: Hustle Butter Deluxe is great for prepping the skin, especially for clients with very dry skin that needs an extra shot of moisture to create a better canvas for micropigmentation.
During: It can be applied during the procedure to act as a lubricant and makes implantation easier for clients who have stubborn skin. It can also be used mid-treatment as an instant soother if the client is experiencing a lot of irritation, swelling or bleeding.
After: One of the most popular uses of the product is for aftercare. This can mean applying immediately after treatment, for all the soothing properties of Hustle Butter or the client applying in the days following treatment to promote healthy, quick healing (or both!).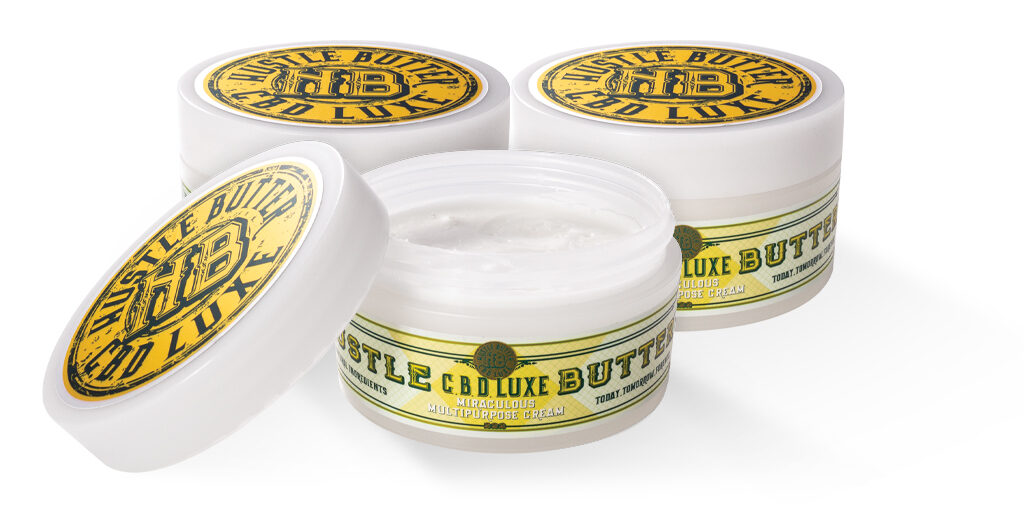 What are the benefits of Hustle Butter Deluxe?
There are multiple benefits to using Hustle Butter Deluxe:
Restores moisture: the luxurious and rich, natural butters and oils found in Hustle Butter Deluxe help to restore moisture and provide instant relief for very dry or cracked skin.
Promotes healing: as mentioned earlier, the unique formula actually promotes healing upon contact and minimises redness, swelling and bleeding. Using in the days following treatment will help speed up the healing process as well as ensuring the skin remains healthy.
Safer than petroleum jelly: by switching to Hustle Butter Deluxe from petroleum-based products, there is no more risk of blocked needle cartridges or worn/broken gloves which can compromise hygiene and safety.
Does not remove pre-draw: Hustle Butter Deluxe does not wipe away any pre-draw when used during procedure, meaning no interruptions or re-drawing of shapes or outlines.
Creates a workable canvas: Hustle Butter Deluxe can make dryer skin types much more workable and makes pigment implantation easier for any skin type, which in turn reduces irritation or any trauma to the skin.
Plus, as mentioned above, Hustle Butter Deluxe is 100% cruelty free and vegan-friendly! It is also non-comedogenic meaning that it will not clog pores or cause breakouts when used on the skin.
It is also the perfect companion for dry skin types and mature skin which tends to be dryer and more delicate.
Hustle Butter Deluxe is available in tubs of 150ml or smaller 30ml tubs known as 'the ones', depending on your preference. You can also purchase Hustle Butter Deluxe 7.5ml individual sachets (known as '25s' as they are 0.25oz). These are sterile and single use meaning they are perfect for popping into aftercare kits for your clients to take away with them, with no risk of cross-contamination.
The Hustle Butter range also includes the Hustle Bubbles anti-microbial wash and foam wash and a CBD version of the Hustle Butter Deluxe which has added calming and anti-inflammatory benefits.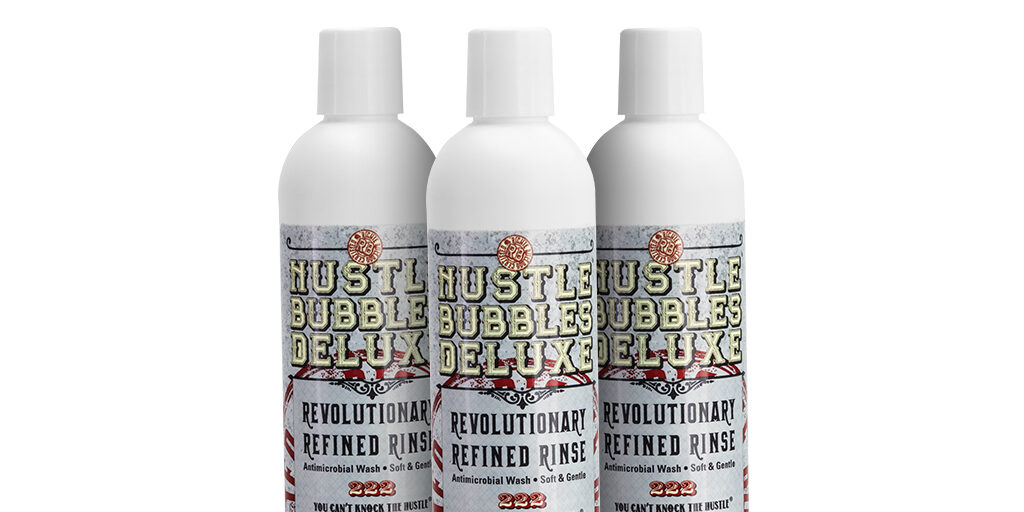 The Hustle Butter range is highly rated in the tattoo industry (traditional or cosmetic!) and the results of using this revolutionary product speak for themselves!
If you want to make the swap from petroleum products to this organic, natural alternative you can shop the full range from Killer Beauty here. You can't knock the hustle!