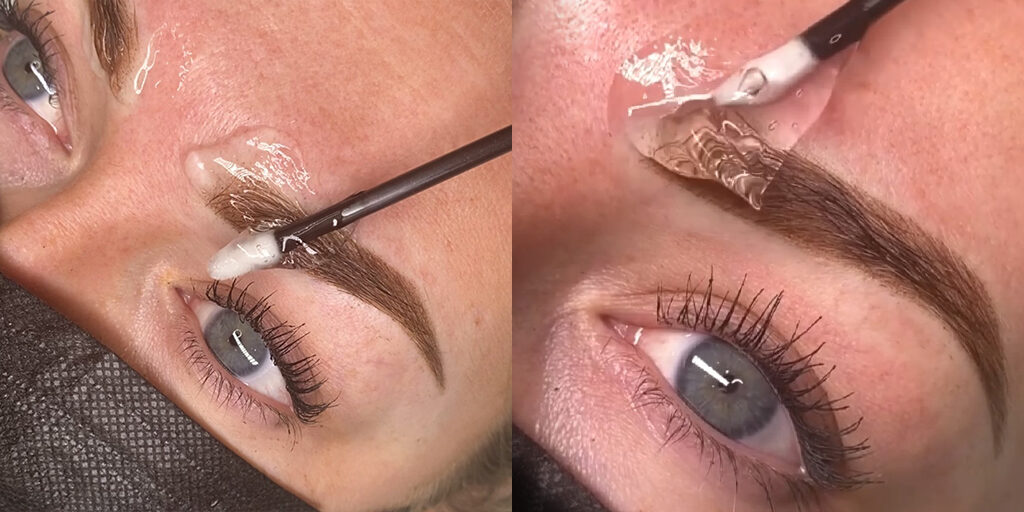 Permanent Makeup Aftercare Guide
1. The phases of the healing process
2. What can affect the healing process?
3. Signs of infection
4. Our top permanent makeup aftercare products
The permanent makeup aftercare process can be a bit of an emotional rollercoaster for clients - not only is it vital for avoiding infection, but it's also paramount for creating long-lasting, well-healed results. How treatments heal can depend entirely on how well a client has followed aftercare instructions, with some artists even considering the healing processto be the most important step of the entire treatment!
So, it's safe to say that providing clear and concise aftercare advice for clients is crucial for ensuring safe healing and maximum retention following a PMU treatment. If a client has not received aftercare instructions, they may search online and come across some incorrect or conflicting information on how to care for the area.
Qualified PMU artists are fully educated on the healing process during training, but we have covered the key stages below for any complete beginners:
The phases of the healing process
● Day 1-4: the area appears very pigmented in the days immediately after treatment.
● Day 5: as the skin begins to heal, itching sensations and a feeling of tightness may occur.
● Day 5-7: as healing continues, the area will begin to scab and itching or slight discomfort may be present during this stage.
● Day 7-14: scabs will begin to fall away naturally (clients must never scratch the treated area!) and the pigment beneath may appear lighter or faded compared to the initial colour.
● Day 14-21: healing is nearing completion, pigment has begun to return as the skin cells have renewed.
● Day 30: the healing process should be complete, and clients can return for a top-up appointment with their technician.
What can affect the healing process?
Sleep: some artists may recommend the client try and sleep on their back during the healing process, but this depends on your experience. Clean pillowcases are also recommended to reduce the risk of bacteria coming into contact with the treated area.
Exercise: anything that may cause excessive sweating is to be avoided initially (usually for 10-14 days) as sweat getting into the area may loosen pigment. Sadly, that means no gym for the fitness fanatics!
Washing your hair/face: clients will need to try and avoid getting any soaps, harsh cleansers, creams, or shampoos on the treated area. You may wish to recommend some soaps or aftercare products for the client to use which will keep the area clean and remove bacteria without irritating the treated area.
Swimming: an obvious one, that clients should avoid submerging the area immediately after treatment so no swimming, jacuzzi or standing directly under the showerhead!
Make up: there should be no need for makeup as they have just had it tattooed on, although a friendly reminder to avoid using cosmetics on the treated area immediately after treatment doesn't hurt.
These are some of the PMU aftercare basics, however artists can tailor their aftercare instructions based on the treatment(s) they offer, their experience, client feedback, training & much more to ensure all of their clients get the most out of their PMU.
Signs of Infection
If a client follows your aftercare instructions and your workspace meets all the health and hygiene requirements, the risk of developing infection should be miniscule. However, keeping clients informed of what to look for is still important!
Symptoms may include redness, swelling, tenderness of the treated area, elevated temperature, red streaks going from eyebrows towards the heart, any yellow/green discharge, feeling unwell.
If clients know what to look for, they can seek medical attention immediately if these symptoms do occur. However, if the client follows aftercare guidance, they are much more likely to experience healthy healing with no issues.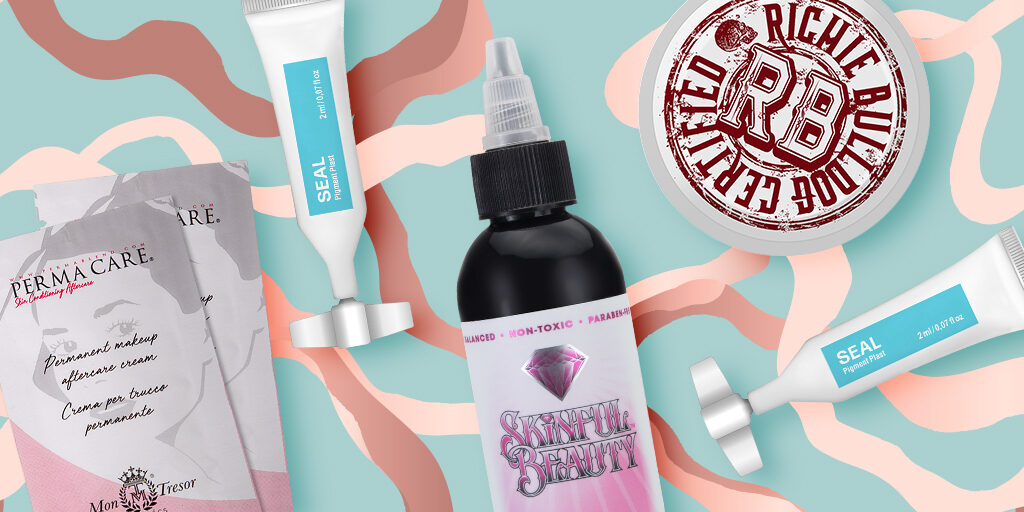 Our Top PMU Aftercare Products
Skinful Beauty Pigment Seal
This product is perfect for cleaning the skin during and immediately after PMU treatments. The solution nourishes and moisturises, promotes colour retention and is PH balanced meaning it is extra gentle on the area.
Permacare
Developed by Perma Blend, this skin conditioning gel comes in boxes of 20 5ml sachets and are the perfect size to pop into aftercare kits. The formula is designed to nourish the skin, promote healing, and moisturise without feeling greasy.
Hustle Butter Deluxe
Originally used in traditional tattooing, Hustle Butter has become a staple in so many PMU artist's kits due to its natural, organic ingredients and skin loving properties. This product aims to minimise redness and swelling whilst nourishing the area and promoting healthy healing. Available in tubs or 7.5ml sachets, the range also includes a CBD version for extra skin-calming properties.
Goldneye Seal
This product from Goldeneye is designed to 'seal' the wound immediately after PMU and protect the area from germs, whilst still allowing the skin to breathe. Containing silicone, this gel stimulates the production of elastin and collagen to aid healing and prevent scarring.
SPMU Dry Heal
This aftercare can be applied to the treatment area in a thin layer after the procedure to restore, repair and protect and is suitable for all skin types. The low surface tension of the product means quick absorption and it creates a very fine anti-bacterial coating which does not clog pores.
Hustle Bubbles
This antimicrobial foam wash is an alternative to green/pink soap and gently cleanses the skin while nourishing and soothing. Specially formulated to reduce any bacteria on the area, the foam wash is easy to apply and does not require any diluting.
Tina Davies Aftercare Gel
This water-based healing gel has been designed to soothe the skin and reduce discomfort and irritation. The anti-bacterial and antimicrobial properties of this product create a protective layer over the area to reduce the risk of infection and the nano-silver formula allows for quicker, healthy healing.
Making clients aware of the healing process before their appointment can be useful to avoid any nasty surprises and to ensure the client has not booked a treatment just before any big events or occasions where they might be photographed. Without research beforehand, they might not even know that there is a healing process when they book in!
Prior to their appointment, some clients may have only seen fresh off the needle results or healed treatments on social media so fully educating them on the healing process is key to avoid any scary surprises! Helping the client understand the importance of aftercare is also key in promoting healthy healing, maximising retention, and reducing the risk of infection.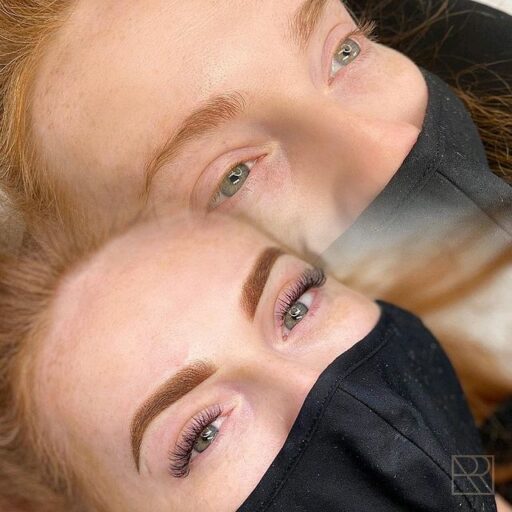 Using high-quality aftercare products that are carefully designed for permanent makeup procedures is so important for clients to get the best result out of their treatments, which is why here at Killer Beauty we only stock the best PMU aftercare supplies for PMU artists!