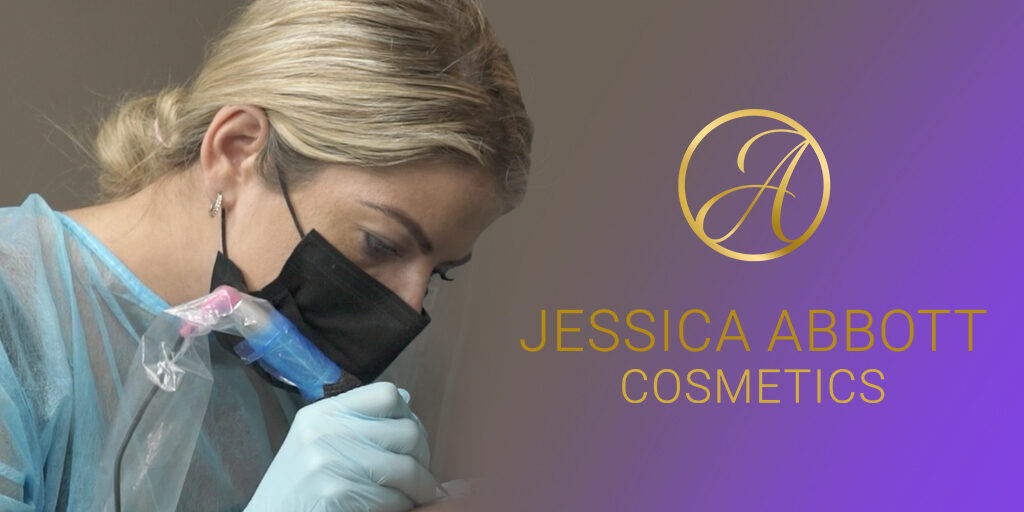 Sponsored Artist Blog: Jessica Abbott Cosmetics
British PMU artist Jessica Abbott is taking the permanent makeup world by storm with her incredibly detailed work, high quality training sessions, and passion for medical tattoo treatments.
Based in the Kent Downs Area of Outstanding Natural Beauty, Jessica Abbott Cosmetics is a gorgeous clinic which brings together a winning team of PMU and SMP artists. Jessica herself has over 15 years' experience in skin and aesthetics, over which she's learned to create beautifully natural results. Her clinic promotes community over competition, and she's best known for the subtle realism of her work, which is applied with such a gentle touch that some of her clients have fallen asleep during the treatment!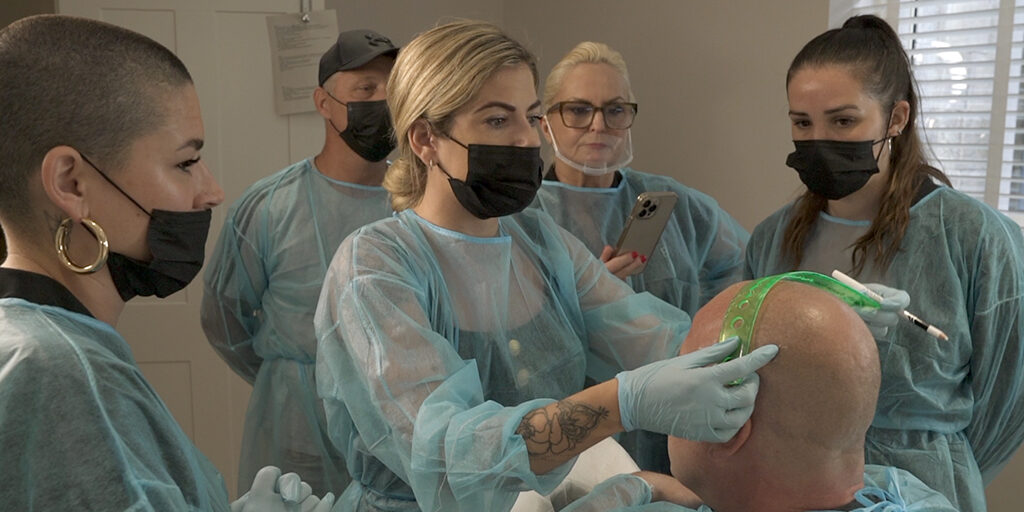 Her in-depth understanding of different skin types, contra-indications and colour theory ensure that all her treatments are safe, tailor-made to the client, and result in stunning transformations. It's no surprise that she was a finalist in the 2021 Hair and Beauty Awards!
Having trained in the UK and USA, Jessica teaches both Beginner and Master classes in permanent makeup, including hairstroke, invisibrows, powder and combination brow styles, as well as eyeliner and eyelash enhancement, lip liner, blush and contour. She previously held an SMP training course as one half of the Scalp Sistas, with fellow artist Kerry Welstead. You can watch our full YouTube video of this incredible SMP course here!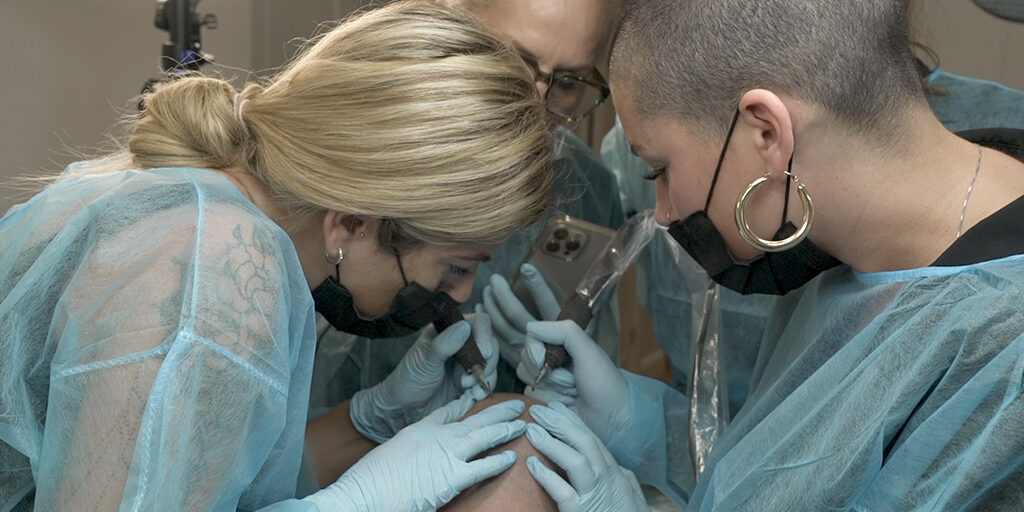 Classes are one-on-one or in small groups, and Jessica takes her students through everything they need to know about PMU and working as an artist, including mapping, colour theory, anatomy and physiology. She'll even divulge tricks of the trade, like how to get the perfect photo, and ways to get new clients through social media – and if you've ever seen her Instagram Reels, you'll know that she's an expert in getting engagement!
Jessica offers PMU treatments for men and women, including lash enhancement and eyeliner, cleft lip transformations, scalp micropigmentation, lip liner, blush and contour, colour boosts and corrections, and most recently, 3D areola tattooing.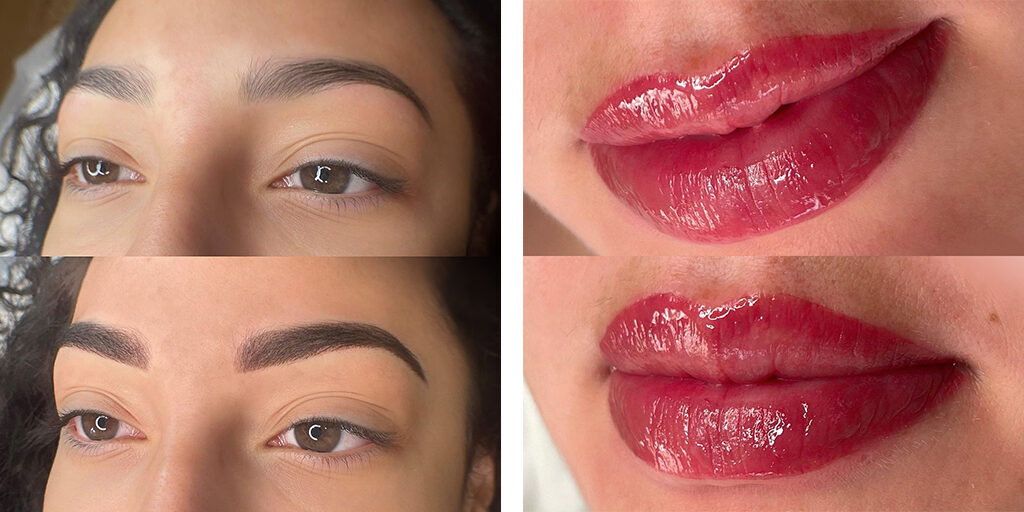 Jessica works her magic with supplies sold on the Killer Beauty website, enjoying the precision and comfort of a Microbeau Bellar machine, and using a mixture of Killer Beauty and Kwadron cartridges for shading and lining.
Brow mapping and pre-drawing are done with the Buffbrows collection, and she uses a range of PMU pigment brands, including Evenflo, Permablend, Monica Ivani, Goldeneye, and Tina Davies.
Head over to the talented Jessica's Instagram page for incredible PMU inspiration, or sign up to one of her courses to learn from the best!