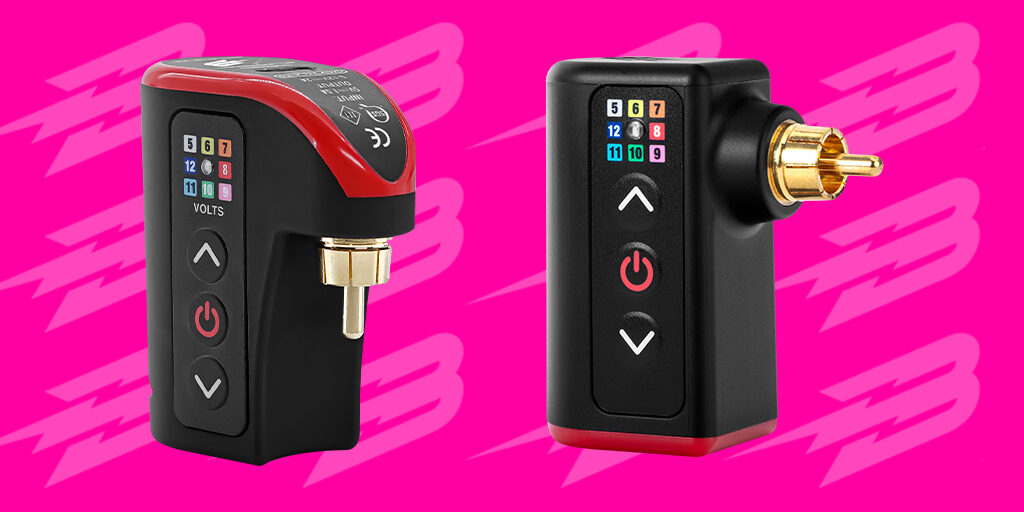 The Lightning Bolt - An Overview
The Lightning Bolt power supply from DarkLab & FK Irons is the perfect solution for permanent makeup artists who are looking to switch from traditional power supplies and cords to a completely wireless experience, without needing to invest in a whole new PMU machine.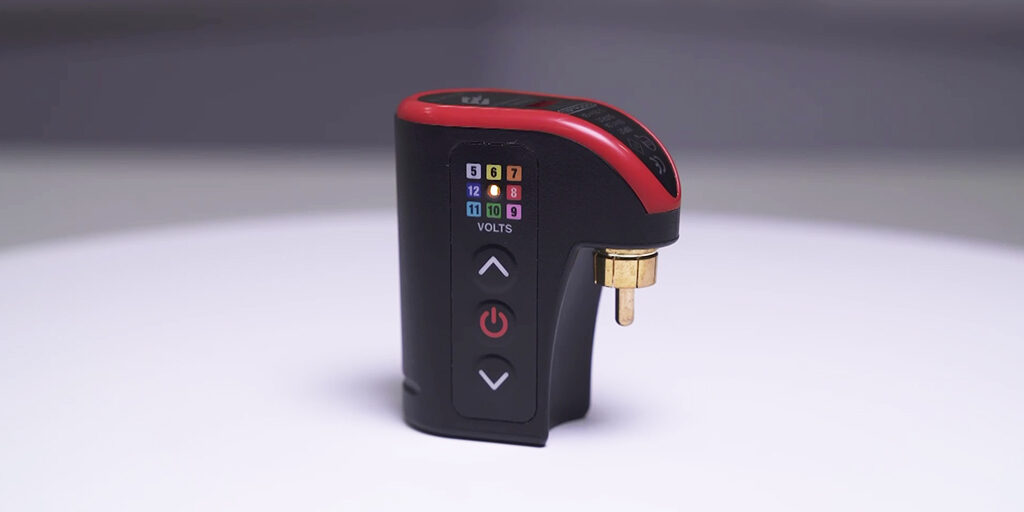 The Lighting Bolt clips on easily to your existing PMU machine providing you with a stable, consistent source of power during treatments.
As this battery pack is completely wireless, it provides maximum freedom and easy manoeuvrability for any artist. Without restrictive cords, you are free to move around your client during the procedure, with no limitations to the angles you can work from.
The small but powerful Lightning Bolt power supply contains a lithium-ion battery alongside a built in USB-C charging port for super-fast charging of up to 1.5 amps. A full charge can provide up to 10 hours run time, depending on the voltage and PMU machine used.
Artists can easily adjust the voltage via the user-friendly button controls, and the interface also includes battery capacity and voltage LED indicator.
Designed with artists in mind, the Lightning Bolt is super lightweight weighing in at only 58 grams. The ergonomic, balanced design ensures optimal comfort for artists during treatments, and this battery pack won't weigh down your machine or create any 'top heavy' feeling.
The Lighting Bolt Universal
The design of the original Lightning Bolt power supply means it is compatible with the hugely popular Microbeau Xion S PMU machine, but is not compatible with other brands and designs.
FK Irons and DarkLab have since developed the Lightning Bolt Universal: a wireless power supply which includes all the innovative features of the original Lightning Bolt but with a universal design.
The universal version of the Lightning Bolt is compatible with any rotary machine with an RCA connection, regardless of design. It also weighs only 58 grams and features a completely balanced design, making switching to a wireless machine a quick and easy adjustment for any artist.
Both the original and universal versions of this power supply offer Bluetooth connectivity, meaning they can be paired with the DarkLab mobile app and other products from the brand. Unique features on the app include voice control and eGive, which artists can utilise for maximum ease and convenience.
At Killer Beauty, we stock both the Lightning Bolt Wireless Battery Pack and the Lightning Bolt Universal, allowing artists to try a wireless power supply with almost any PMU machine.
Both the Lightning Bolt and the Lightning Bolt Universal are available to order in either a single or double pack. Investing in a double pack means you can always have a fully charged back up for zero interruptions during treatments.
If you want to try wireless working without ditching your existing PMU machine, you can shop the Lightning Bolt or the universal version here and order from Killer Beauty today!