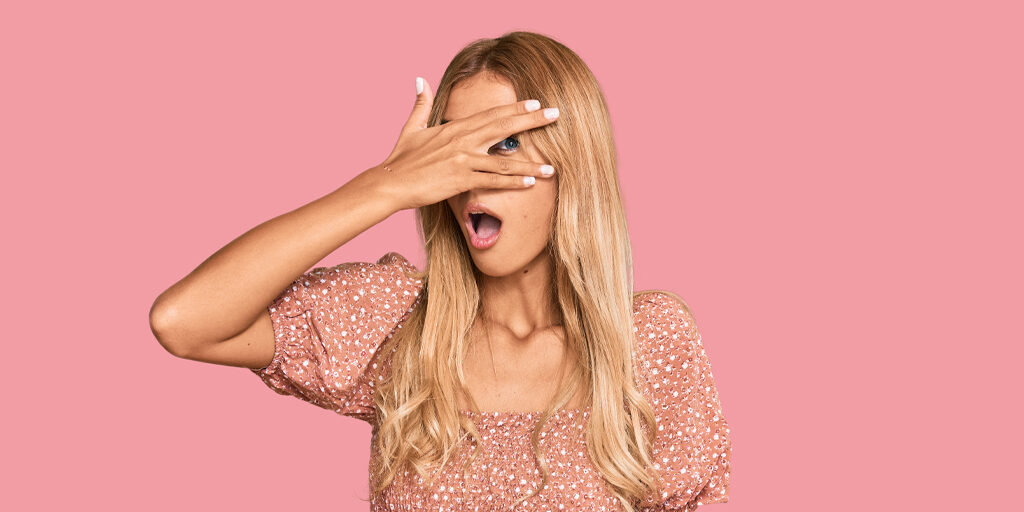 When PMU Goes Wrong
When applied correctly, permanent makeup has the power to enhance a client's natural features and boost their self-confidence. However, as with any procedure there are risks involved and sometimes things can go wrong.
In this blog post, we will cover the most commonly experienced issues in permanent makeup, the steps you can take to avoid them and what to do to correct PMU problems when they arise. So let's get into it!
What are the most common problems with PMU?
● Scarring, allergic reaction or infection: if an artist is not adequately trained, incorrect pigment application or going too deep into the skin in microblading and PMU can lead to scarring. Allergic reactions are very rare but can arise if no patch test has been carried out. Infection is also rare but is a very real risk if your clinic does not meet health and hygiene standards or if clients fail to care for their treatment properly in the days following the procedure.
● Wrong shape or design: quite a common issue that occurs when PMU artists have not received adequate training in mapping and pre-draw, particularly when it comes to brows.
● Unwanted tones: due to the natural undertones of the skin, healed PMU results will always be a combination of the pigment colour and the client's undertones meaning it is not uncommon for unwanted blue, grey, orange or pink tones to develop.
● Pigment migration: this occurs usually in hair stroke brow treatments or eyeliner, where the pigment spreads beneath the skin and what was intended to be a crisp hair stroke or sharp line now appears blurred.
● Quick fading: despite what the name suggests, it is completely normal for permanent makeup to fade over time – that is what colour boost appointments are for! However, in some instances pigment can fade extremely fast for several reasons, leaving the client unsatisfied.
How can you avoid PMU treatments going wrong?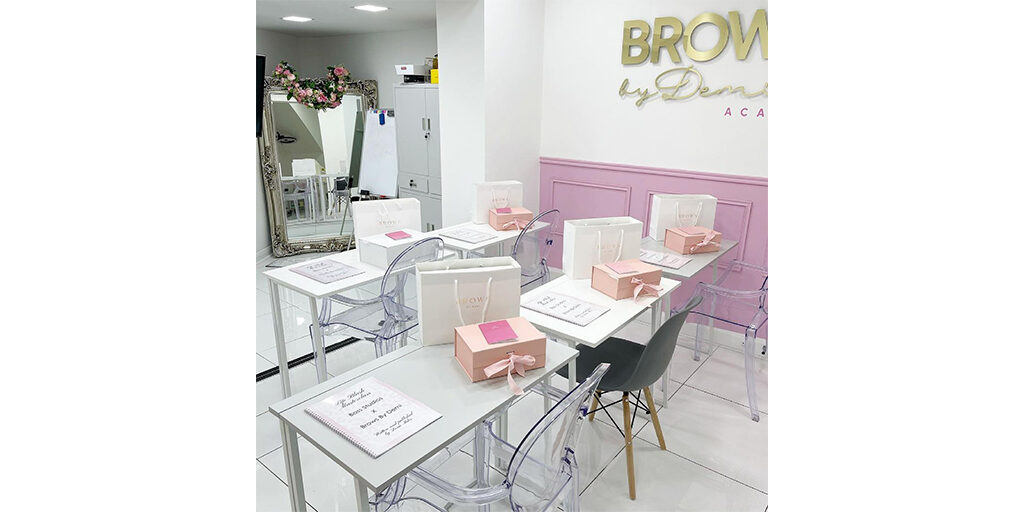 Training
If you are just starting out as a permanent makeup artist then who you train with is an incredibly important decision as you want to ensure that your trainer or academy are reputable, qualified, and fully accredited. Extensive research is key, and you may wish to ask for proof of accreditation before committing to your course.
Training can be expensive but investing in a high-quality course helps ensure that you will receive adequate education and support in all areas of PMU that can potentially go wrong such as: mapping and pre-draw, colour theory, product selection, technique & much more.
Do bear in mind that just because the course is expensive does not mean the quality of training will be high. Therefore, it is important to shop around and do your research.
Double check what is included in the price of the course, read testimonials and reviews and, if possible, look at the works of qualified students. If you have any concerns, you can always refer to The British Association of Beauty Therapy and the Vocational Training Charitable Trust.
Also, a trainer that offers support once you have completed the course is always a plus. If you do have any problems once working or struggle with an aspect of PMU, do not be afraid to reach out to your trainer and ask for help. Your work reflects their teachings, so it is beneficial for everyone that you rectify any problems as soon as possible.
Managing Client Expectation
Once you are qualified and working on clients, in-depth consultation is key before beginning any treatment. When discussing the procedure with your client, you may have different ideas of how the end results should look on them. It can be a good idea to look at images of your work on other clients together so they get a clear understanding of how the treatment will look.
Educating clients on the aftercare process is important to ensure that there are no nasty surprises – view our permanent makeup aftercare guide to learn more. If they know what to expect during healing, then they are far less likely to panic and think that the treatment has gone wrong when the area scabs over.
However, it is your responsibility to ensure the client is taking everything into consideration: if the treatment will suit their hair colour, face shape, complexion and even personality, for example. Ensure you have taken all necessary steps so that the client knows exactly what to expect before proceeding with the treatment.
Hygiene
As mentioned in our How to become a Cosmetic Tattooer, your workspace must meet health and hygiene standards in order to obtain a license to begin working, but maintaining the strict measures and the highest level of hygiene over time is paramount to reduce the risk of cross-contamination or infection.
A rigorous cleaning regime between clients and covering/protecting surfaces and equipment will significantly reduce the risk of infection. Using high-quality gloves and PPE will help protect both artist and client and cleaning your equipment and areas with high-quality disinfectants is crucial!
Providing clear aftercare instructions and recommending aftercare products is super important to ensure that clients keep the area clean during the healing process and do not apply any creams or cosmetics that could lead to irritation, inflammation or infection. We have a whole article dedicated to After care and Healing here.
Be an expert in Brow Mapping & Colour Theory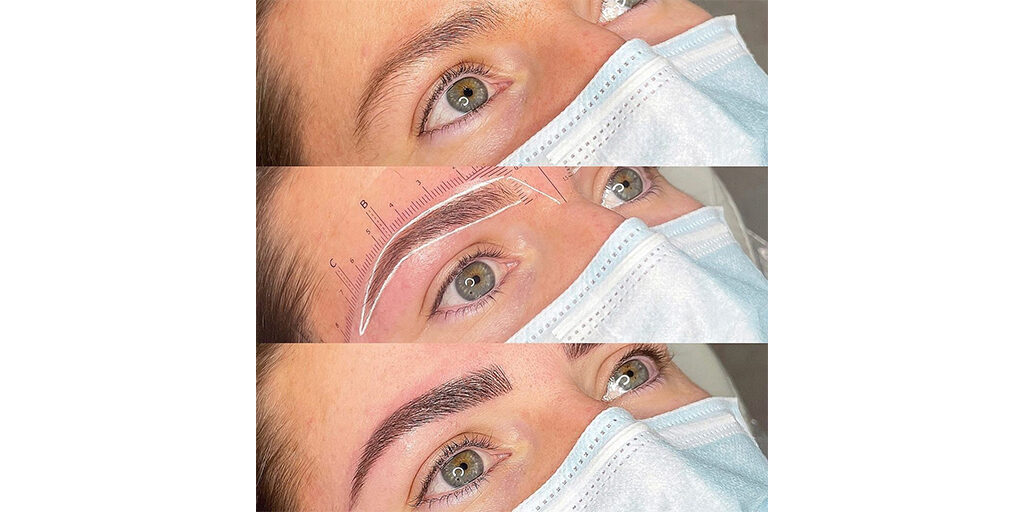 Understanding colour theory is an integral part of PMU training, and something that you should be mindful of when treating every client. Check out our colour theory guide.
With experience, you will be confident using modifiers and colour correctors alongside your pigments and some collections such as Tones of Permablend have been specifically designed for certain skin tones to take all the guesswork out of colour matching.
Investing in high-quality mapping and pre-draw tools and equipment will help you create shapes that flatter the client's face shape and natural bone structure. If you struggle with mapping once qualified, do not hesitate to contact your trainer for support, seek additional training or speak to other artists for advice.
This process is arguably one of the most important aspects when avoiding disastrous permanent makeup procedures, as it ensures that both you and the client are in 100% agreement that the pre-draw is exactly as it should be before continuing.
Follow procedures taught to you in your training and consult your mentor if possible. If in doubt, correct until you are sure; never just wing it! You should have resources and documentation to refer to and some academies even offer apps and other tools to check the points are all in the correct place.
It is also a good idea to train on friends and models with different looks and face shapes so you can gain confidence and master the pre-draw.
The Quality of your Products & Equipment
Sadly, one thing we see quite often in the PMU industry are disastrous results due to artists using cheap, low-quality products and equipment on clients. Cheaper deals might seem attractive at first glance but investing in high-quality products is an investment in your business, your reputation and your client's overall safety.
Our advice would be to opt for high-quality PMU machines from reputable brands such as Microbeau, Glovcon or Cheyenne which will be comfortable, safe, and easy to use.
There are often inexpensive machines sold on popular marketplace websites which are extremely unreliable and could even be unsafe to use on your clients. The quality of these machines and the motors within them also limit your skills and can result in issues such as backflow, needle depth, scarring and damage to the skin.
Using low-quality needles is even more dangerous for your clients as all PMU cartridges must be single-use and come in sterile, blister packaging to avoid any cross contamination or increased risk of infection and disease. Cartridges must come with a safety membrane or diaphragm to prevent any blood, pigment or fluid leaking back into the grip and contaminating or damaging your machine.
Using low quality pigment is much more likely to result in pigment dispersal, poor retention, or unwanted tones in healed results. They may also contain harmful ingredients that could cause adverse reactions when deposited into the client's skins if they have not undergone rigorous testing.
Using trusted products from reputable brands such as those stocked at Killer Beauty means you can be confident that all your products have been fully tested and approved and are completely safe to use on your clients. If you look at our social media, the quality of Killer Beauty products is reflected in the work PMU artists create! Whether you offer brows, lips, eyeliner, areola, or a combination of multiple treatments, investing in quality products proves worthwhile every time.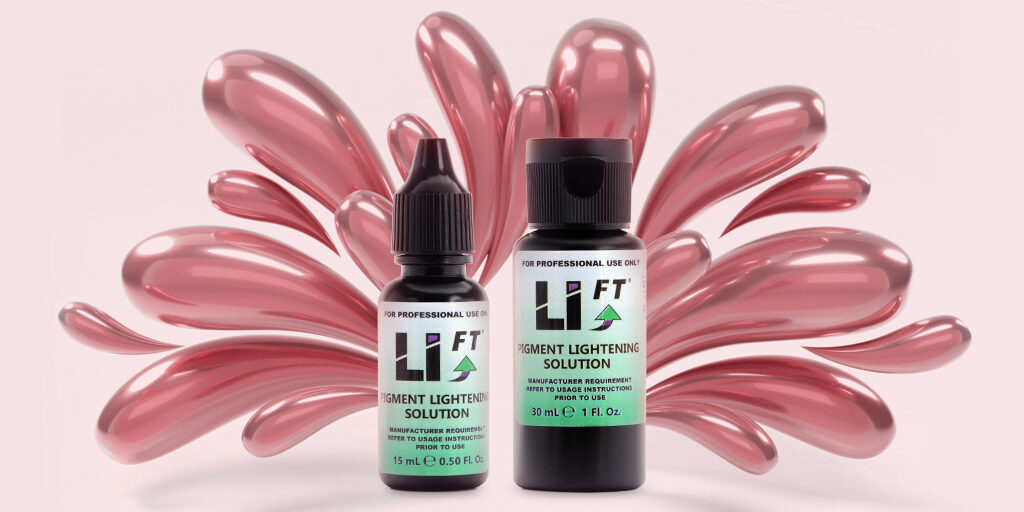 Treatment has gone wrong – what do I do now?
Sometimes you can do everything you are supposed to, and the treatment just does not go as planned. But don't worry – this is what the top up appointment is for! At the top up appointment, you can tweak the shape of the treatment or use modifiers and correctors if the healed colour has any unwanted tones.
Remember, while you will undoubtedly want the treatment to look the best it possibly can after the initial treatment, it is better to do too little than too much at the first appointment. You can easily add more at the top up appointment, but it's much more difficult to remove it if you go overboard.
For example, if a client wants bold brows or an extra-fluffy look, it is better to be more conservative during the first treatment so you can assess how it looks once healed – you can then go in and create a bolder look at the top up.
However, in some instances, especially if a client comes to you with old PMU from another artist – removal is the only option. There are pro's and cons for each method of removal, but there are multiple routes a client can choose to remove old micropigmentation to start afresh.
Completing a PMU removal course is a great qualification to add to your skill set once you are confident and experienced in permanent makeup. Whether you opt for laser or saline removal, having the tools to correct PMU and microblading disasters is extremely rewarding for artists and can be really life changing for clients.
For artists who are fully trained in Li-FT Saline Removal, you can purchase Li-FT Pigment Lightening Solution from Killer Beauty. This all-natural solution is one of the safest removal methods on the market and combines the exfoliating power of two fruit extracts for maximum removal, whilst also soothing and healing the area for the best possible results.
There we have it! Our guide to when PMU goes wrong and what steps you can take to minimise the risk of any issues developing after procedure. If you have any questions about the high-quality products we stock here at Killer Beauty and why they may be a great fit for you, then don't hesitate to get in touch with our friendly team.