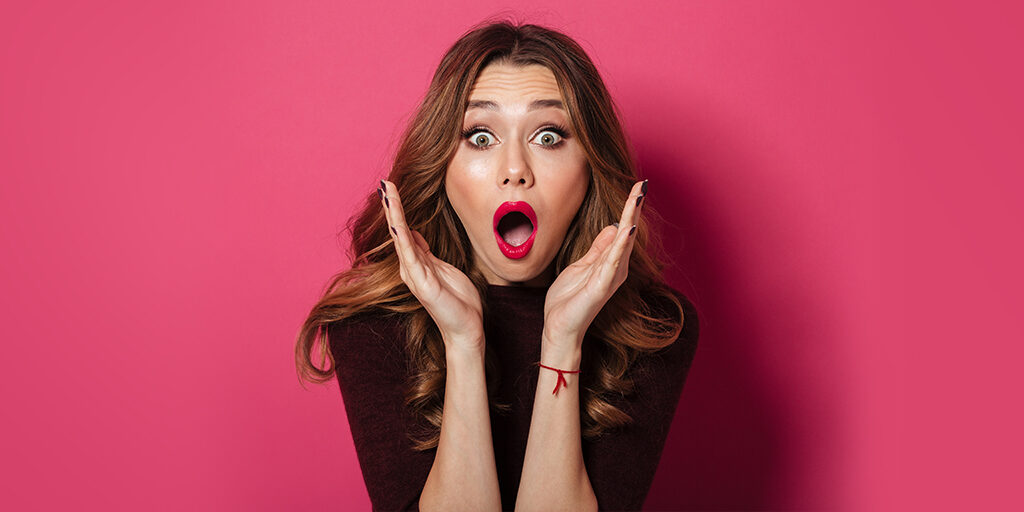 What is salt-saline tattoo removal?
In our blog When PMU Goes Wrong, we discuss the problems that can occur following permanent makeup procedures. Minor issues can usually be corrected at top-up or with modifying pigments, but in some instances, removal procedures are the only option.
Like traditional tattoos, cosmetic tattoos can be tricky to remove, but there are multiple options available to clients who are unhappy with their permanent makeup results. The most popular removal options include topical, laser, dermabrasion, or salt-saline removal.
In this blog, we are going to tell you everything you need to know about salt-saline pigment lightening and why so many artists offer this as their removal method of choice!
What is salt-saline tattoo removal?
Salt-saline tattoo removal is a commonly used method of permanent makeup removal that lightens and lifts pigments that have been implanted in the skin during PMU procedures such as microblading and scalp pigmentation. Clients will usually require multiple sessions to achieve the desired results.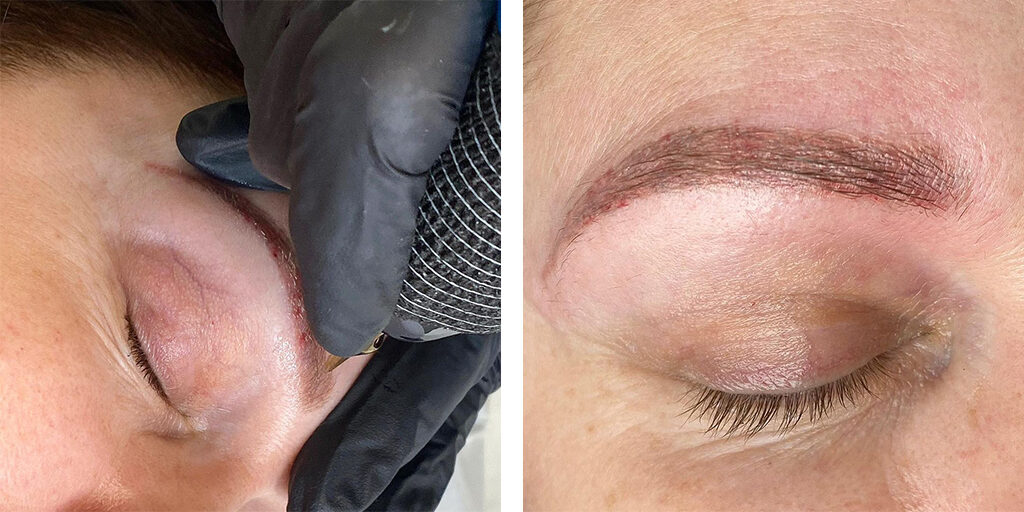 How does salt-saline removal work?
Using a permanent makeup machine and needle cartridge, the artist implants a salt-saline lightening solution into the top layer of skin over the existing pigment. The solution is designed to draw the pigment out of the skin and the area will usually scab over and heal following the treatment.
The pigment will also continue to fade in the weeks following the procedure due to the active ingredients of the lightening solution.
Once the skin is healed, the client can then have an additional session and repeat the process until all of the pigment is removed.
Once the desired result has been achieved, clients can go ahead and have a new permanent makeup procedure on the treated area again.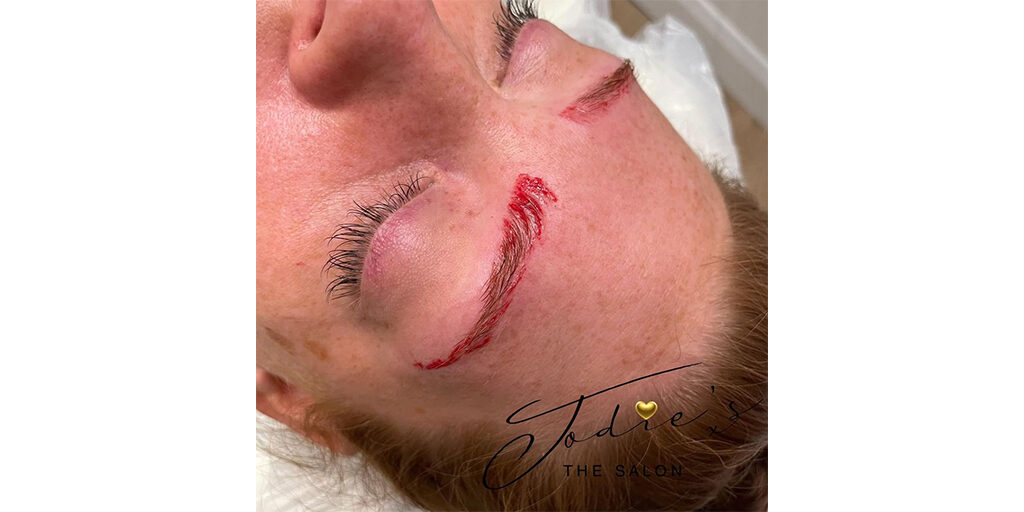 What are the benefits of salt-saline technique?
More and more artists are offering salt-saline removal as it is considered less invasive than methods such as laser.
Some lightening solutions contain all-natural ingredients which are appealing to clients who want to avoid using harmful chemicals or strong lasers on their skin, especially when removing pigment from delicate areas such as eyeliner.
This technique is usually more cost effective for both the client and artist, especially considering that the artist can use equipment they already own (rotary PMU machine and single use sterile needles) during the procedure rather than purchasing new, expensive machines or products.
Salt-saline removal is also effective in removing all pigment shades and colours whereas other removal techniques could lead to discolouration or be less effective, depending on the pigment colour it is targeting. This technique also has no known effects on hair growth in the area when removing brow pigment, unlike other techniques. It is also suitable for all skin types.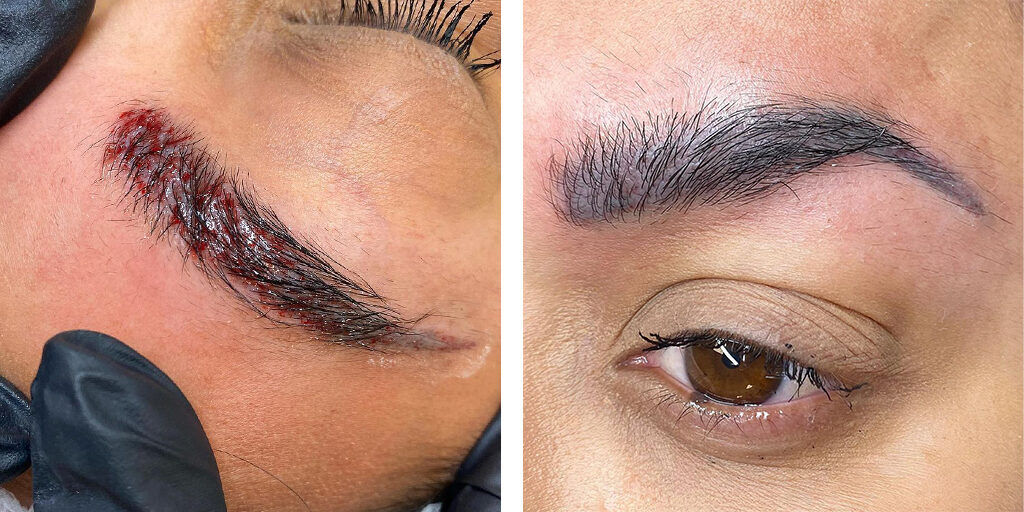 Do you need training to use this technique?
YES! Under no circumstances should any PMU artist attempt a removal without completing accredited training with a reputable company, academy, or trainer. Before committing to any permanent makeup removal course, do your research and make sure the course is fully accredited.
There are multiple salt-saline solutions on the market, which usually have their own training courses which require artists to complete prior to purchasing and using their product. (We cover more on this in the next section of the blog!)
Once you have completed training, always be prepared to show proof of your qualification to prospective clients and to answer any questions they may have about the removal process before they undergo the treatment. As always, managing client expectations is key!
What is the best pigment lightening solution to use?
At Killer Beauty, we stock Li-FT pigment lightening solution – which is one of the safest and most effective salt-saline products on the market today. Developed by the chemists behind Li Pigments, Li-FT contains all-natural ingredients and is made from only sterile water.
Li-FT contains no harsh acids or chemicals and instead combines the exfoliating and fading power of two fruit extracts for maximum removal. Ingredients also include Aloe Barbadensis Leaf Juice and Calendula Extract for their anti-inflammatory, anti-fungal and antibacterial properties to aid healthy healing.
The salt within the solution is ground down to an ultra-fine powder for a non-gritty feel, easy implantation, and quick absorption. Li-FT are completely transparent about the ingredients within the solution, and it can even be used to safely remove permanent eyeliner!
Available in 15ml or 30ml from Killer Beauty, you can head over to the Li-FT Official website for details on training and where to find a trainer near you.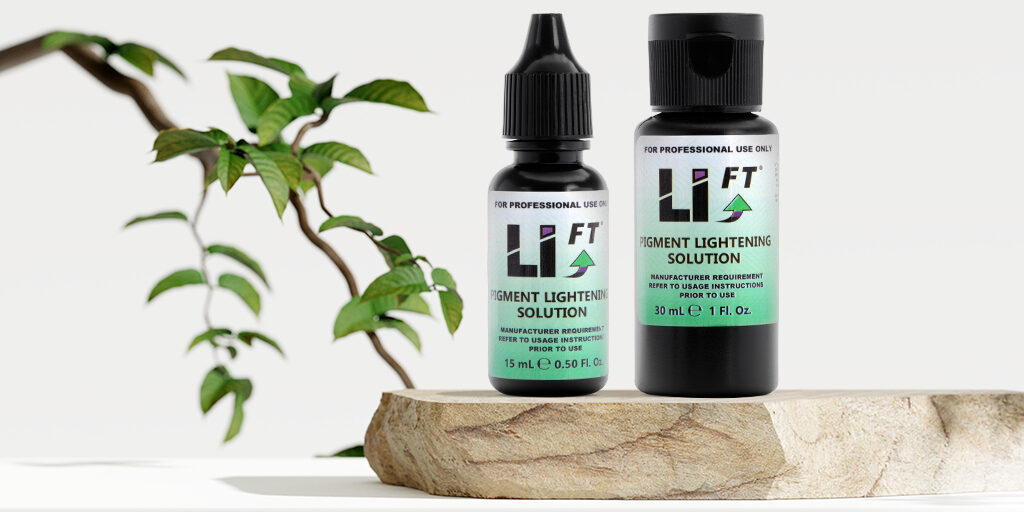 Salt-saline removal using Li-FT is an extremely useful service to offer your clients, especially if you are an experienced technician who wants to offer more corrective permanent makeup procedures.
And that is everything you need to know about salt-saline tattoo removal in permanent makeup! This non-invasive removal method has exploded onto the PMU industry in recent years and it's easy to see why it is so popular with both clients and artists.